Pyramid Schemes at CHS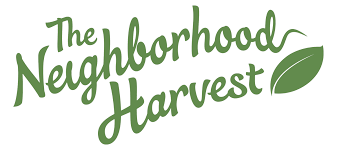 As high school students, we're often looking for ways to earn money, gain work experience, and build our resumes. Two companies that seem to have caught the attention of many high schoolers in the area are Cutco Knives and Neighborhood Harvest. The question is, are these companies really worth our time?
Cutco Knives, a company known for its high-end kitchen knives, has been recruiting high school students to work for them. Asher Friedman, a former employee and CHS senior, said he was recruited by a friend who worked there. He communicated with the company primarily through iMessage and was invited to attend a 13-hour training session over the course of the weekend. After attending one session Asher described the training process as more of an advertisement for Cutco's products than an actual training session. He added that the manager kept showing videos that displayed how good Cutco knives are in order to get them to buy the product, even though they were the ones working for the company.
Asher's role in the company would have been sales if he had chosen to work for them. He would have been tasked with finding customers and then doing 45-minute zoom sessions with them, advertising the product. He would have gotten paid either $20 per session or a 10% commission, whichever was more. Before interviewing for Cutco, Asher looked at different people's experiences with them online and found that almost all said that Cutco took advantage of them. Cutco asks its workers to sell to family members first, and after that, many people run out of customers and get fired.
Asher remarked that the company's business tactics seem a little shady: "Cutco hires pretty much anyone, especially high school and college students that are desperate for money and people with a criminal record, because they know these people are easier to take advantage of." 
Neighborhood Harvest, a company that delivers fresh produce to people's homes, also recruits high school students. Will Keenan, another CHS senior, interviewed for a management position there because he was contacted on Instagram by a former CHS student who was now employed by the company.  
Neighborhood Harvest also communicated via iMessage but the messages were "super upbeat sounding" and Will noted it was slightly off-putting. 
The training process for Neighborhood Harvest is similar to Cutcos with two four-hour online training sessions, which an anonymous source describes as "annoying" and "not helpful". Another similarity is the job itself, which entails cold-calling people to set up interviews or selling opportunities and then making a Zoom call for the sale. The above source said that the job "is stressful" as you have to make your own customer base and the overall lack of structure makes the work difficult.
Frances Reynolds, another CHS student who worked for Neighborhood harvest, had a similar experience. She was reached out to through a friend who gave the company her contact. She said the training sessions were "very preachy" and not helpful, similar to other students' remarks. Frances ended up working for the company for a while and also said that the job is fun for a little but ends up being stressful and unenjoyable. One thing different in her stint with the company was that the boss made it very hard for her to leave when she tried to quit. 
In conclusion, it's important for high school students to do their research before committing to a job with any company. While the promise of easy money and flexible hours may be enticing, it's crucial to consider the potential drawbacks and long-term effects on one's reputation and career prospects. In the case of Cutco and Neighborhood Harvest, it seems that both companies use questionable business practices that are often associated with pyramid schemes. Therefore, it's important to approach these opportunities with caution and a critical eye.