Charlottesville High School

0

Sep 13 / JV Volleyball

Charlottesville High School

3

Sep 13 / Varsity Volleyball

Charlottesville High School

0

Sep 13 / Field Hockey

Charlottesville High School

0

Sep 13 / JV Field Hockey

Charlottesville High School

0

Sep 10 / Varsity Football

Charlottesville High School

0

Sep 8 / JV Volleyball

Charlottesville High School

2

Sep 6 / Varsity Field Hockey

Charlottesville High School

21

Sep 2 / Football

Charlottesville High School

0

Sep 1 / Varsity Field Hockey

Charlottesville High School

2

Aug 31 / JV Football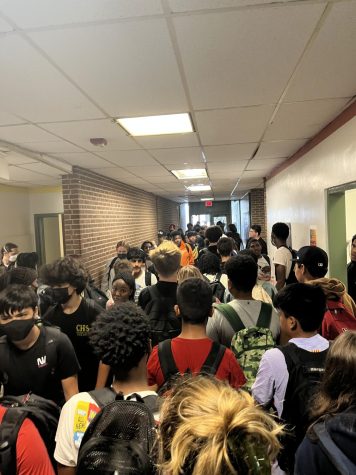 Henry Burnett and Dei Figueroa
September 21, 2022
Have you been wondering why the school this year might feel more filled than before? It may be because this freshmen class is much larger than any class in recent years. This year, the 9th grade class is a total of 444 students,...
Springtime has arrived, which means many of the yearly festivals here in Charlottesville are taking place. These festivals are held outside this year, so it's a great way to enjoy the nice weather while also taking part...
Watch the latest Late Knight News episode here!
Subscribe to our newsletter!
Get weekly email updates about article drops and what is going on around CHS!