Charlottesville High School

2

May 12 / Girl's Varsity Tennis

Charlottesville High School

11

Apr 19 / Varsity B Soccer

Charlottesville High School

3

Apr 19 / Varsity G Soccer

Charlottesville High School

0

Apr 15 / JV G Soccer

Charlottesville High School

0

Apr 14 / Varsity G Soccer

Charlottesville High School

0

Apr 14 / Varsity B Soccer

Charlottesville High School

12

Apr 14 / JV B Soccer

Charlottesville High School

1

Apr 14 / Varsity Baseball

Charlottesville High School

0

Apr 14 / Girl's Varsity Tennis

Charlottesville High School

12

Apr 12 / Varsity Baseball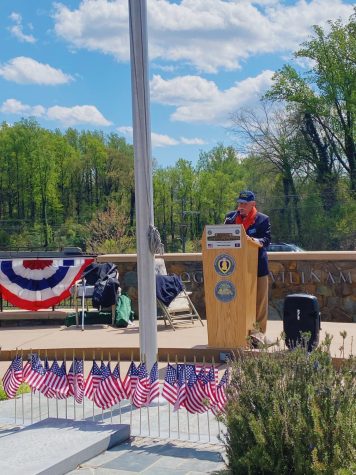 April 20, 2022
 On Tuesday April 19th, the 11th grade English class paired with Ms.Horns public speaking class, made a trip to the Dogwood Vietnam Memorial, here in Charlottesville Virginia. The students made the trip to learn what it...
Springtime has arrived, which means many of the yearly festivals here in Charlottesville are taking place. These festivals are held outside this year, so it's a great way to enjoy the nice weather while also taking part...
Subscribe to our newsletter!
Get weekly email updates about article drops and what is going on around CHS!