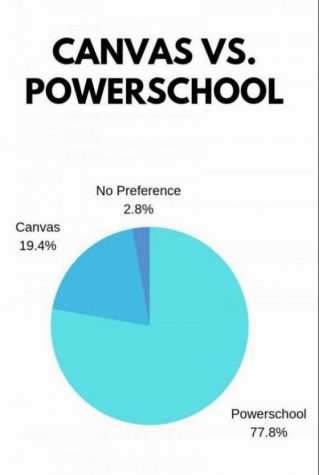 Kiran Matthews and Connor Jackson
October 9, 2019
Canvas Troubles By Kiran Matthews In a recent survey, 79.2% of students said that they have had problems with the grading systems here at C.H.S. With 62.5% of those annoyances coming from Canvas, it seems there might be...
Knight-Time Updates
- The Fall sports season has started! Go to gocville.org for games and times, or check out our sports page for information and scores!
- Homecoming is October 12!! Get excited for spirit week, October 7th - 11th, and the homecoming football game October 11th. Stay posted for updates on spirits and the homecoming theme!
- No school on Monday, October 30th! Relax on your long weekend.
James Tanner, Staff Writer/Business Manager
October 9, 2019
Autumn Hiller: People calling me Fall instead of Autumn Charlie Burns: Throwing a frisbee Brendan Riley: Spooning my dog by the fire Walker Lloyd: Shaving my legs Bruno Pham: Playing Soccer Tomas Russo: Drinking...
Recent Entertainment Stories