Charlottesville High School

27

Nov 4 / Varsity Football

Charlottesville High School

22

Oct 28 / Varsity Football

Charlottesville High School

12

Oct 27 / JV Football

Charlottesville High School

2

Oct 25 / Varsity Field Hockey

Charlottesville High School

49

Oct 21 / Varsity Football

Charlottesville High School

1

Oct 20 / Varsity Field Hockey

Charlottesville High School

0

Oct 18 / Varsity Volleyball

Charlottesville High School

0

Oct 15 / Varsity Football

Charlottesville High School

2

Oct 13 / Varsity Volleyball

Charlottesville High School

0

Oct 11 / Varsity Field Hockey
KTR Weather Report
Sunday, February 5
52°/ 32°
Monday, February 6
57°/ 35°
Tuesday, February 7
56°/ 33°
Wednesday, February 8
66°/ 44°
Thursday, February 9
64°/ 52°
Friday, February 10
55°/ 41°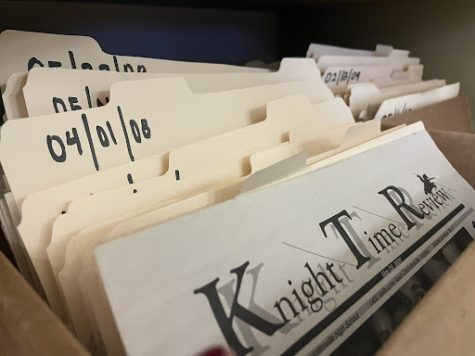 Stella Gunn, Editor-In-Chief
January 30, 2023
There is a societal pressure to be an informed citizen, whether that be through pop-culture, music, or news, people define themselves by what they pay attention to. It is a natural impulse to turn one's view outward, to...
 Live Music is back and better than ever. After a year and a half of no concerts/festivals, people have been eager to get back to doing what they love. With the new rules for many concerts, such as cashless venues and vaccine...
Subscribe to our newsletter!
Get weekly email updates about article drops and what is going on around CHS!