Mrs. Horne; The Heart of CHS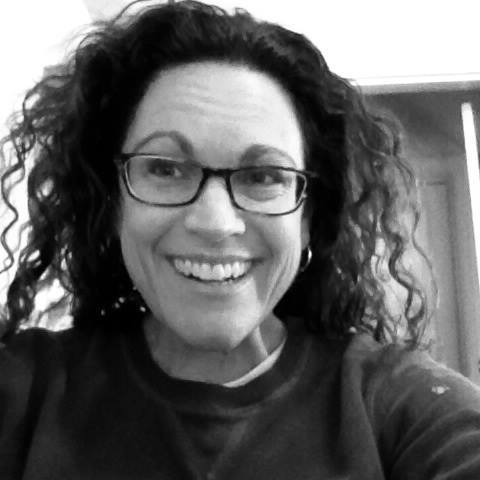 Have you met the woman who is arguably the heart and soul of CHS love and spirit? 
From Leesburg, to Atlanta, to Hawaii, and finally to downstairs C-hallway, Mrs. Horne shows her love for our school and its students through her classroom, which she makes into her own corner of the world. 
Mrs. Horne has taught 9th grade, 10th grade, 11th grade, and Double Block (9-12) English, as well as Public Speaking 1 and 2 in her fifteen years of teaching at CHS. She described her motivation by saying, "I love to teach because [students] are so amazing. I just get to be around all these amazing minds and brains and hearts and curious funny interesting people. I learn so much. It also feels like a good mission for life, like you need to find a job where at the end of the day you feel like you did something". She embodies a true teacher, as someone who strives to "sate and create curiosity [in students]", and works everyday to "make students feel safe, respected, and invested in learning." Mrs. Horne sees CHS as a "microcosm" of everything; where kids from all backgrounds and origins come together to learn. She describes the magic of the school by saying how "There are kids who speak English better than I do and are more brilliant than I am, and there are kids who are from all over the world. We are all in this building together. Do you know how rare that is?" For this inspirational teacher, high school is a ramp to the world, and CHS is a place that gives students just that.
Senior Public Speaking Alumni Luke Frank described Mrs. Horne's teaching as "a great example of how class can be made enjoyable," and said that she affected his life by "both inspir[ing] [him] to be a better writer and speaker as well as giving [him] a more positive viewpoint to go through life. The effort she put into her daily music selections (which are always of great taste), weekly canvas module themes, and every class honestly just made [his] life more fun and happy." Junior Public Speaking 1 student Lea Bricker describes that she loves Mrs. Horne's Public Speaking class because "It all feels like a big community where all four grades talk about so many topics, and be engaged".
Outside of her beloved CHS, Mrs. Horne spends her time swimming in the mornings, walking her dog, reading, hiking, and seeing live music. Another huge part of her life is the Bent Theatre, her improv and comedy company in Charlottesville. Bent Theatre gives comedy shows twice a month around Charlottesville, and gives improv and comedy classes. 
This JMU and UVA graduate started the Whole World Improv/Comedy Company in Atlanta, GA that's still running today. After working with Whole World for 5 years, Actress Jane Fonda reached out to Ms.Horne in a search for improvisers to go to intercity schools and work with populations struggling with drugs, absenteeism, and mental health issues. This lead to Mrs. Horne's next five years of working with the Performing Arts Program for Youth (PAPY) by helping students with literacy, wanting to be there at school, and telling their story. 
Now at CHS, Mrs. Horne works to create her legacy of making sure that "student[s] leave any of [her] classes or any of [their] hallway interactions feeling a little better, more curious, more respected, safe, and loved."