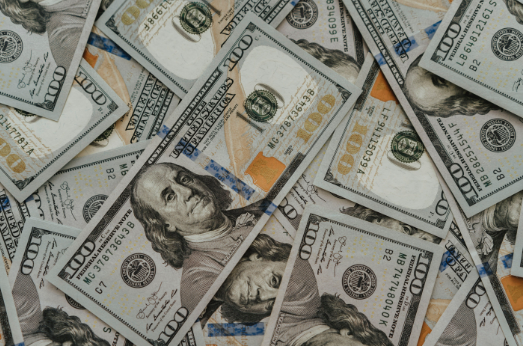 College, universities, and trade schools are a great tool for students to pursue higher education and master the necessary skills for their desired fields. Money, however, can be a huge barrier to many students who cannot afford the massive price tag that comes with education, or who were forced into taking loans they later realized were too much to handle. What many high schoolers don't realize is that higher education does not need to be so expensive, and that if they start taking action now, much of their college experience could be free. 
With the rise of situational financial aid- aid that is given based on what you can pay- there has been a decrease in merit scholarships. However, there are a few major merit scholarships that are tied with specific schools or are national and given for different schools around the country. 
For Juniors thinking about merit scholarships, there are some major ones to begin considering. The Coolidge Scholarship is an annual scholarship awarded to three or four students from around the country, and it covers tuition, room, board, and full expenses for all four years at any US college or university. It is an incredibly competitive scholarship with applications opening this fall for current juniors. If you are interested, consider beginning your application as soon as it opens to ensure you make it the best you can. 
The QuestBridge Scholarship is another large national merit scholarship for lower income students pursuing a four year education. They encourage high achieving high school seniors who have preserved despite financial hardship to apply for their scholarship, one that awards four years of higher education at not cost. QuestBridge is associated with specific schools and is a binding process, so be sure to research well whether it is the scholarship for you. Applications open in the summer and are due in the early fall, so this is a good one for current Juniors to begin thinking about. 
For current seniors applying to universities there are some colleges that have large merit scholarships attached with their applications. Many schools offer full ride scholarships, or partial tuition scholarships, to their applicants who pursue them: see this list for over 80 colleges that offer large merit scholarships. Some schools, like William and Mary, automatically consider all applicants for their large scholarships, while others, like Washington University in St. Louis, requires extra applications from the start. When forming your college list, research whether your school offers large scholarships and get to know the application process well. You may need a nomination from your school's scholarship coordinator: keep up with Ms. Burke, CHS scholarship coordinator, about your scholarships if this is the case for you. 
Large merit scholarships are often quite competitive and a lot of work, so it is wise to apply to smaller ones as well. This may seem like a lot of nitty gritty work for little reward, but every small amount of money is worth it in the grand scheme of things. For students with gifted writing talent, see this list of October 2023 writing scholarships for high school seniors. Specifically within Charlottesville there is a multitude of scholarships given by community members that range from tens to thousands of dollars in aid. Current seniors can visit their BKT page and follow the "scholarship" link to see a document of Charlottesville, Virginia, and national scholarships they may be eligible for. 
For any students pursuing higher education, pursuing financial aid is an important step in ensuring a less stressful future for themselves. While it may be time consuming, applying to a vast amount of scholarships is incredibly worth it if it means decreasing student loans, and therefore student debt. Current seniors and juniors should research merit scholarships on a national level, merit aid specific to the schools they are applying to, and smaller scholarships they could be awarded for an essay, an art piece, or sometimes even just for good grades. Any amount of money will make a difference and could allow you to attend the four year university of your dreams.