Last-Minute Homecoming Outfits!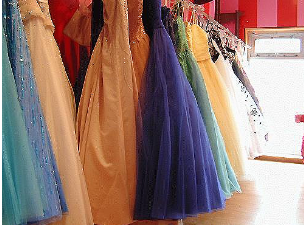 Homecoming is right around the corner! Here is everything you need to know so you can dress to impress! If you need a last minute outfit for this year's homecoming dance, then your best option is to shop locally. There are a lot of great places with clothing that is fashionable, whether you are looking for something trendy or totally unique. Shopping locally is a great way to help the community, as well as the environment. 
There is a wide variety of boutiques here in Charlottesville. One of the most popular is Bittersweet, located right in the middle of the Downtown Mall. Bittersweet offers a wide variety of women's dresses and the price range is anywhere from $40-$90. Another boutique in the Downtown area is Darling, a deluxe second hand store that specializes in women's clothes, with a price range around $10-$70. Finch is a beautiful local boutique, they have trendy and elegant dresses for $20-$80. Shopping locally supports small businesses and helps maintain a unique community within Charlottesville.
Not only does thrifting offer many options for homecoming outfits, it is a more sustainable form of shopping. It reduces the amount of clothes that are produced, which decreases the amount of clothes that are dumped into landfills each year. It also gives unwanted clothes a new home in the form of recycling. Goodwill is always a great choice, especially the larger store, located near Buffalo Wild Wings. Goodwill donates 82 cents of every dollar to programs for people in need.  The Salvation Army is located near Tonsler Park, which has a great selection of dresses. Salvation Army is also the second largest charity in the world. Both Goodwill and Salvation Army are affordable places to get a homecoming dress. The final option is Plato's Closet which is a second hand store up 29. Although Plato's Closet tends to be more expensive, they carry lots of name brand dresses so you will be more likely to find one you like. If you are passionate about helping the environment, shopping sustainably can make a big difference.