Valentine's Day at CHS: Capitalist Joke or Feeling the Love?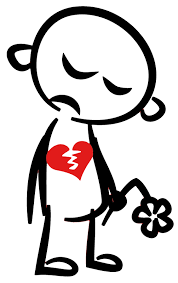 Capitalism Exploits Romance:
Valentine's Day arrives on February 14th every year and entails notes, candies, and lots and lots of hearts. But, besides serenades and grocery store cards, is Valentine's Day a real holiday? And do CHS teenagers regard it as a day worth celebrating or a day unworthy of their attention? 
In an interview with KTR, a CHS senior expressed her feelings about Valentine's Day, "I do think it's a real holiday but I do know that it doesn't have any concrete origin other than a capitalist thing." This proved to be a consistent view about Valentine's Day, that it is merely a commercial holiday and not as significant as other holidays. A CHS sophomore told KTR, "The holidays I celebrate are really important, and [Valentine's Day] is not really important, it's just kind of a fun day." 
However, some students feel that Valentine's Day is worse than just a commercial holiday, and can be negative for teenagers who wish they were in a relationship. CHS sophomores told KTR that Valentine's Day is "a useless hallmark holiday and no one needs it" and that "it is there to shame the singles." The senior KTR interviewed expressed that Valentine's Day actually reminds her of past relationships, ruining her day: "I made the mistake of going on my first date with my boyfriend on Valentine's day and we're now broken up, so Valentine's day is not going to be very fun for me this year." When KTR asked her what she would do on Valentine's Day she answered, "I might work, because I work at a restaurant and it might be fun serving couples. But I don't really have any plans. Except for mourning." 
Every student who was interviewed expressed that Valentine's Day could be positive in theory, but in actuality  is shameful and saddening. One student told KTR, "[Valentine's day] is hypothetically nice, but I do think that it's only really nice for people who are in relationships. It's a nice thing to celebrate the person that you're with, and go on a date with them and have it be a special day for you guys, cause it's for both of you, but I think that for people who are not in a relationship it can be depressing." 
Some students felt that Valentine's day was fun before it was romanticized. A CHS sophomore reminisced, "Until eighth grade everyone in the class brought in candy and we distributed the candy and it was dope. I miss that candy." Valentine's day can be celebrated in non-romantic ways, and if you are in a relationship, this day does not need to be the pivotal romantic moment of your relationship. A CHS senior wisely stated that, "I think that there are other ways when you're dating somebody to celebrate each other and do nice things for each other rather than to have one specific day of the year."
Mrs. Baker, CHS Chemistry teacher believes that, "Valentine's day should be a time that you show love for anyone that is important in your life." Clearly Valentine's day has been associated closely with love and relationships among teenagers, and to be missing out on those things can be isolating. The best Valentine's memories exist before it was romanticized, so maybe it should not be a romantic holiday at all. 
It's Just About Love (Don't Read In Between The Lines):
February 14th, the annual day of love. There are many different stories about the origin of Valentine's day. Many people chose to believe that the holiday was created for chocolate companies to profit off of, but there are many historical myths associated with Valentine's day. According to history.com, Emperor Claudius II declared that young men could no longer marry, because he believed that single men made for better soldiers. The saint, Valentine, felt that this was unfair, and continued to wed couples without the consent of the emperor. When Claudius found out, he ordered Valentine to be executed. Others believe that the holiday originates from the bishop Saint Valentine of Terni, but he was also beheaded by Claudius. Whatever the origin, this year, Valentine's day rolls around on a Monday, and many students here at CHS have mixed feelings about the holiday. 
For some CHS students, Valentine's Day has always been an exciting day to look forward to. From making 20 valentines the week before to give to all your classmates, to spending the day with your significant other or best friends, the day has always been recognized or celebrated in some way. In an interview with KTR, a sophomore at CHS noted, "In elementary school we would have little baggies that you would go and put your valentines treat in and it wasn't so much of a relationship thing, but and even that I could get excited for." She also talked about what Valentine's day is like for her now, "I think it can be a really special holiday that people can use just as a way to connect more emotionally with their significant other, and just honor the ability of human connection. Because relationships are so special no matter what they are."
Other students also agreed that Valentine's day can be special no matter your relationship status. In a survey conducted by KTR, a few students said they planned to have dinner and spend time with their loved ones. According to the survey, many students also concurred that Valentine's day existed for "single shame" or "a retail holiday", but a CHS sophomore argued, "I don't necessarily think that it has to be about your significant other. It could be like you love your friends and so you want to appreciate your friends because there's not really a holiday for that. So I think that it can encompass all kinds of relationships, so it's not just necessarily one thing." 
Valentine's day has left a bad taste in the mouth of many CHS students, but it doesn't have to. Even though it falls on a Monday this year, you can still bring chocolate to a friend, go out to dinner, or maybe watch your favorite cheesy rom com.