Junior Varsity: The Forgotten Teams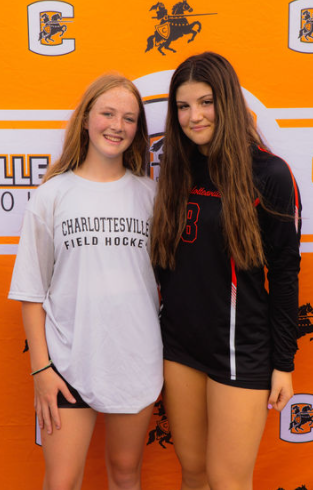 Maggie Heaphy, Website/Content Manager, Staff Writer
December 1, 2021
The fall sports season is officially over, and overall, we saw our Black Knights encounter success throughout the five sports. Our football team brought home the most wins they've seen in a while, and Preston Burton, a member of the golf team, made it all the way to the state tournament. The field hockey team, led by twelve seniors, had a winning season, the cross country team had some immense achievements, with Caroline Jaffe running in the state tournament and more, and although the volleyball team only collected one win, they remained strong and determined throughout their time together. However, what about the Junior Varsity teams? CHS has great junior varsity programs in most sports, but it has been shown that the student body isn't as caught up with their seasons.
The CHS Junior Varsity Volleyball team had one of the most successful runs out of everyone. Lea Bricker, a sophomore co-captain of the JV team, said in a recent interview, "Our season was really good, we really grew as a team, and everyone improved while we were growing together." The team, with six wins, was proud of their outcome, but often felt like they weren't given the coverage they deserved. Jaya Vaidhyanathan, the other sophomore co-captain, told KTR, "We got as much coverage as every other JV team. However, whenever the varsity team would win, they would get announced in the morning, but we never did, even though we had a better record." Out of the four players interviewed, each of them expressed frustration of how the team was advertised to the rest of the school via morning announcements and social media. "People never even knew when our games were or where they were." said Jasmine McGhee, a freshman on the team.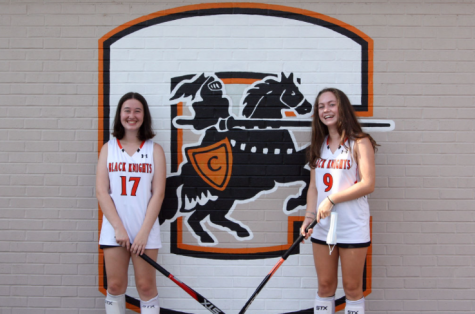 So, why is this a problem? There is obviously nothing that the varsity team or even athletic department is necessarily doing wrong, but there are some improvements that could perhaps be made to enhance the JV experience. The JV volleyball team was given varsity's old hand-me-down jerseys for the season, while varsity was given newer ones. Whenever there would be a varsity game, the time and location would be announced, as well as the outcome the next day. However, even when the JV team won, they got no recognition. But this isn't all. There is one thing that hovers over most of us in today's world that also has an effect on this: social media. With local news networks and accounts such as Scrimmage Play, following varsity high school sports has become easier through the internet. Whether these networks are televising nightly athletic recap videos, or interviewing players after games, varsity players are already given a bigger platform. Junior Varsity doesn't have that, and so perhaps this is one of the reasons for their lack of coverage and frustration. "We still work really hard," freshman player Elsa Miller says, "so I think we deserved even just an announcement. We aren't just a stupid JV team- we really care about it, and yeah, varsity is more competitive, but it's not like their season matters more."
For JV Field Hockey, however, coverage and advertising wasn't the only thing they lacked. Additionally, they didn't have one aspect that is essential for a team's success: a coach. "Although our season wasn't extremely successful, we didn't have all the resources we could have wanted," said Lulu Jennings, a sophomore field hockey player, "especially because we got our coach well into the season- a new coach that our team had to adjust to, and that was a little challenging." The team itself didn't necessarily win many games, but they expressed that they weren't given opportunities that could've helped their success. "A lot of our practices got cancelled even if varsity's were still going," Lulu continued. "and we felt like our team had the power to run our own practices and use our own resources, and so we needed more. Varsity had a clear priority." The team also was given varsity's hand me down jerseys, showed up to the field noticing that the locker rooms were locked for them, and even had to play in the dark, as the stadium lights weren't on. Regardless, the team still felt like they had a bright core of players and had fun. Eliza Jaffe, a sophomore who has also been on the team for two years, told KTR, "It was a very great season. We had a lot of new players- about half and half with new and old- and we grew a lot as a team, the team dynamic was really good, and we all just had a lot of fun!"
Throughout the season, there was one thing that has been made clear by the players themselves: there could have been more action taken by various members of the community to help them feel more highlighted and noticed. Whether it's through social media, announcements, or just word of mouth, the JV programs have the potential to feel more connected. With their work ethic, determination, and skill level, this only seems fair.