Knight In Oz: Homecoming's Return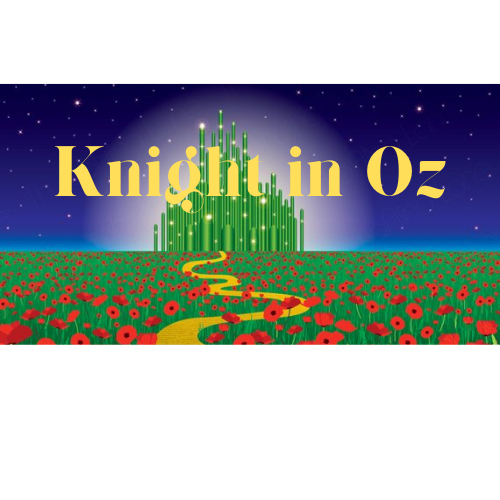 Now that we're back in the building, students and administration are working hard together to bring back activities that were known and loved pre-Pandemic. On the top of the list is organizing a homecoming dance for students. While this was previously under the delegation of the Student Council Association, administration has had trouble organizing the council. Now, homecoming is being put together by a committee lead by former SCA members and composed of volunteers, and SCA will be organized after the dance is put on. 
Homecoming is on October 23rd after the homecoming football game on October 22nd against Central Woodstock. There will be a pep rally before the football game on Friday which will include food, games, and music, available to students who receive a ticket. At the pep rally students can participate in organized events like dodgeball, making posters for the team, or playing spikeball. The spirit for the student section at the game will be Black Knight Nation (orange and black), and to ensure safety and the continuation of the section, students must be standing every other row and be masked at all times. Black and orange masks will be provided to stay in spirit. 
The homecoming dance will be held under tents on the turf Saturday evening, so dress for the weather and don't wear heels. The theme is Night in Oz, and the dance will have decorations, a DJ, and games. There is a limit of 400 people who can attend the dance for safety reasons. Dr. Irizarry emphasized that juniors and seniors will be prioritized for the dance since they have missed the most school events throughout their time at CHS. Each student must purchase a ticket the week before the dance for $5, and students from outside of CHS will not be able to attend. If the limit of tickets purchased by juniors and seniors is not reached by Wednesday, tickets will be available for sophomores. 
The week before homecoming will be spirit week. Every day will be a different spirit where students can dress to the theme. Stay tuned for more announcements on what the spirits will be — there will be posters hanging in the atrium to inform all students next week. There will also be an opportunity to decorate the school the Thursday before homecoming. Each grade will be given a hallway to decorate so if you want to be involved reach out to people in your grade!
While the dance is being organized by a committee composed mainly of seniors and juniors, that does not mean opportunities to get involved are closed off to underclassmen. If the event reaches capacity before sophomores and freshmen have the opportunity to purchase tickets, the committee hopes to be able to plan a second event for underclassmen which they can be involved in organizing. 
SCA will be in charge of other fundraisers and donation drives around the school and hopes to organize more events for students other than just dances this year to make up for the time students spent apart from each other last year. Elections will be held in November and the council is sponsored by Dr. Irizarry and Coach Redd with the hopes that decisions will move faster since the council will be working with them directly. Because any student who is interested in SCA can run for election and will be included, the council has yet to decide if there will be roles other than class representatives and executive leaders. If you're interested in helping to organize homecoming, click here to fill out a contact information form, and stay tuned for more information coming later about getting involved in SCA.