Will Life Ever Return to Normal?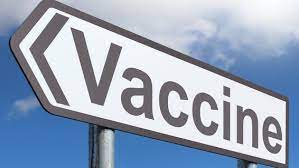 It's been a hard past year and normal life has seemed miles away for so long. We've all had a hard time throughout the pandemic, with so many people losing their jobs, homes, and lives. Now normal life seems closer than ever with the vaccine distribution going ahead of schedule. President Joe Biden recently set a goal of 100 million doses passed out in his first 100 days in office and this goal has been recently upped to 200 million doses. The president said about reaching the 100 million goal, "At the time, some told us that it couldn't be done, it was awfully ambitious. But we did it in 58 days because of the incredible staff I have." The U.S. is currently pushing the vaccine faster than any other country in the world.
Everyone misses at least one specific thing about normal life before the Covid pandemic. In a survey put out to CHS students, asking what they miss about normal life, anonymous students said "hanging out with my friends inside," and "traveling to see my family." It's safe to say that everyone is ready for this pandemic to be gone.
It's likely that life will be normal eventually, but it's unclear when this will happen. Experts are split on the timeline because it's extraordinarily hard to predict how the Covid-19 variants will spread over time. It's safe to assume life should be heading in the direction of a more normal summer than last year's. The CDC recently announced that people who are fully vaccinated can go maskless in smaller outdoor events: this is a great sign for the summer, signaling that folks could possibly safely see family and friends during upcoming holidays and beyond. 
The vaccines for Covid are all very highly effective, but they aren't perfect. This means to fully stop the spread of covid, we need to continue to follow CDC guidelines and wear masks when we need to. Masks should continue to be worn inside places with people who aren't in your household, but it's better to be overly careful and wear it more than you should. We need to completely stop the spread, so the prospect of normal life can become a reality.