CHS Fall Sports Preview
Fall Sports Season 2021
With COVID-19 changing the entire landscape of sports in the state of Virginia, high school sports as a whole look awfully different this year compared to any other year. After winter sports and their seasons kicked off high school athletics for the 2020-21 school year, fall sports will follow and are to last from February through April. Here, we are going to take a look at what our CHS fall sports and their seasons have to offer.
Football: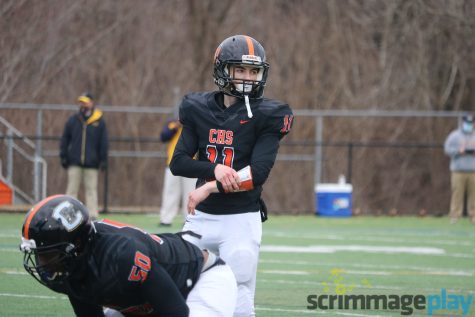 CHS's football team has had down seasons the past 2 years, winning only 1 game over the span of both. They hope to rebuild this year with new players at almost every position on the field. With a total of 4 seniors on the starting offense and defense, the boys have a very young team fielding a plethora of juniors and sophomores. There is a total of 1 returning player on the offensive side of the ball in center, Devin Shifftlett. A few players to watch out for on offense are Polo Hill and Eddison Duolo at running back, along with Quincy Edwards, Jabari Jones, Nasir Lindsay, and Sebastian Bernardini at the wideout and slot position. On defense, Jaleom Adams-Mallory at linebacker is going to wreck havoc for opposing offenses alongside Jory Cardoza and sophomore defensive lineman Semaj Dennis. At the time that this is being written, the boys have already played 2 of their 6 regular season games, dropping both. The first week was a rough one where the boys lost 49-0 against Louisa, and then lost a very close game that came down to the wire 3 days later against Fluvanna with a final score of 14-17. They have 4 more regular season games to hopefully get themselves a win, or several.
Field Hockey: 
CHS' field hockey team put up an impressive 12-4 record last season. The team lost 6 seniors last year, but brings back some returning varsity players that will help with experience and fill the role that seniors from last year's team left. A few of these returning players to look out for include Julia Smith, LilyKate Sweeney, Sidney Gianakos, and Emmelia Kromkowski. As the girls maintain most of their roster and chemistry, they hope to make a run in the playoffs this year.
Cross-Country: 
As one of the more underlooked sports as a whole, our cross country team has some of the best runners around. Senior Reece McKee, who has signed to run at Macalester University, is a star runner who put up a very impressive 16:47 time at a meet last season. A couple of juniors to also be on the lookout for are Eddy Tennant and Eli Cook who also both put up sub 18 minute times last season. They hope to have a potentially great season with these several returning runners and some promising new runners to add to the team as well.  
Volleyball:
After an unfortunate winless season last year, our volleyball team hopes to bounce back this year with a fresh start. The team lost 6 seniors, one of them being the starting setter (QB of volleyball), but they hope to have a more successful season this year with new incoming JV players that will bring some experience up with them. Two of these players coming up from JV to look out for will be Venetia Smith and Chrystah Timberlake. Inez Goering and Adiba Khaydari are two returning varsity players that fans should be on the watch for. Inez, floor captain of the team, says, "After struggling on and off the court last season, I hope we come together better as a team and win some matches."
Golf:
Our golf team has also been struggling the past few years, but like the other teams listed above, has some young talent hoping to bring them to the top of the district and region. While watching CHS's golf team, keep your eyes open for the star player Preston Burton. He was the district player of the year last year as a freshman, which has never been done before in school history. Two other sophomores to look out for this year are Angus Munro and Griffin Walts. Under the beloved Mr./Coach O'Grady, the team won their first match in two years last season and they hope to add more to that this year with the young, but talented lineup.