Pandemic Changes Commitment Process for Student-Athletes Aiming to Play in College
The dream of wearing a college's insignia on a jersey or being cheered on by fans within a national division motivates many athletes to go through the process of trying to commit to a college team where they can continue their athletic career after high school. However, for students aiming to commit this year, that process has been delayed due to the pandemic, leading to greater competition and fewer opportunities than previous years. 
For most high school students hoping to get recruited to play in college, the process begins as soon as their freshman year of high school. Most students play on club teams with the hopes of getting noticed by coaches and refining their skills in ways that high school programs might not be able to offer. Additionally, athletes can begin playing at camps and tournaments where coaches will be present to compete with other students who are also trying to get recruited. Students can contact schools that they're interested in playing for and include highlight reels and game details, but coaches cannot contact players in person until the summer after their sophomore year of high school. 
Once that date passes, Division 1 schools can begin to recruit players to commit to their program by inviting them to camps where they can watch players compete or go to player's games and tournaments. It's during this time that players begin to build relationships with coaches and begin to show interest in specific schools. Division 3 schools usually begin their recruiting process later, primarily during the winter of athletes' junior year so as not to overlap with D1 recruiting. Students will begin to commit to Division 1 schools between the early spring of their junior year and the fall of their senior year, followed by commitments to Division 3 schools in the fall and winter of senior year. 
Malcolm Brickhouse, a senior at C.H.S., committed last March to play soccer at the University of Virginia, a nationally ranked Division 1 program with the third most titles in the sport, having signed his commitment papers just last night. "By the Spring of Junior year I had narrowed down my choices to Virginia Tech and William and Mary, but a few days before I had to commit, I got the offer from UVA, which was my dream school and program," Malcolm said. "It was a really stressful and anxious experience, but in the end, I'm very glad I went through it because of the result."
Other athletes share the same feelings of both anxiety and excitement about the prospect of committing to play at the collegiate level. But this year, the process for doing so was delayed and therefore more difficult. The NCAA instated a "dead period" last March in which coaches aren't allowed to contact players in person or host camps, which lasts through April of this year. This means that most junior students will be committing between July and September of this year after a shortened recruitment season. This also allows for Division 3 schools to recruit at the same time as Division 1 schools, which may make some players' decisions more difficult about where they want to focus their efforts to commit. Additionally, some schools aren't taking as many players as they have before since the NCAA offered another year of eligibility for senior athletes. 
For all these reasons, athletes planning on committing this year are presented with a much more difficult process. "Kids are only going to be talking to a few schools that they're really interested in and it's going to be really high risk because they won't have time to get in front of as many schools," says Graham Lenert, who is currently going through his commitment process. "So a lot of kids who could go D1 or even just D3 won't because roster spots will be filling up so quick and the timeline to commit is so compact." Graham is a junior at Charlottesville High School and plays for Skyline Elite, a club team that just won their state championship. He described both the good and the bad of this process, saying "It's been weird not being able to see the coaches in person, but it has been cool having them write specialized emails, have a genuine interest in you, and congratulating you." 
The relationships that players build with coaches are especially important during the commitment process. Players build relationships with coaches by reaching out to them to express interest and send them their highlight reels."The myth is that you just have to play well and coaches will come to see you. You recruit the coaches, the coaches don't recruit you as much," said Graham. Once students build relationships with the coaches, they will watch players in their games and invite them to camps and campuses. But due to Coronavirus, the NCAA "dead period" means that coaches are only able to call players and can't create those relationships in person.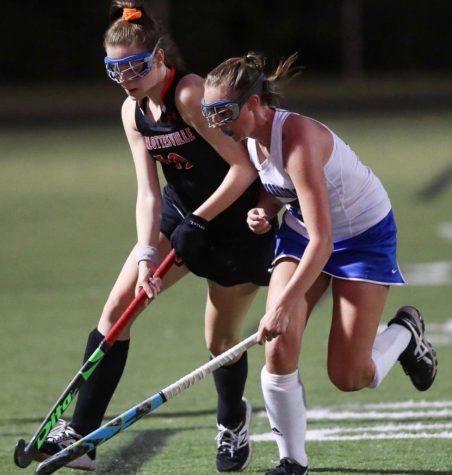 Lilykate Sweeney, another C.H.S. junior, emphasizes these difficulties: "The worst part [of this process is] when you feel like you're going nowhere and that no one will want you during dead periods," she says. "With Covid, there are less opportunities to play in front of colleges which limits your options on where you want to go. It also gives privilege to the people who will take the risk to travel to see colleges." Lilykate is currently going through her commitment process for field hockey, and she's traveled all over Virginia to play in tournaments and training sessions in order to get exposure to coaches. However, she shows optimism for the coming season and her future as an athlete. "Since I haven't committed anywhere yet my hope is to find the school that's the perfect fit for me and hopefully win some rings while playing there."
As the end of their time as high school athletes approaches, students are still putting in the immense amount of effort for a chance to play at the collegiate level despite the process being made much more difficult due to the pandemic. So as sports begin to start, keep an eye out for the Black Knights putting in the work on and off the field to make it to the big leagues!
About the Writer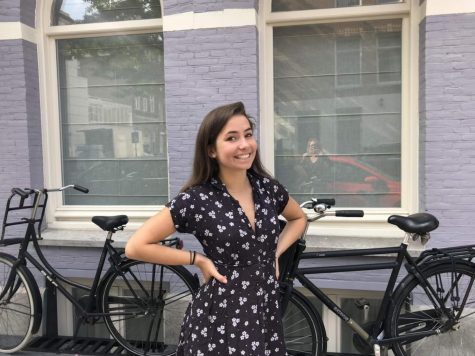 Kyri Antholis, Editor-In-Chief
"Can somebody else come up with this for me?"