Lunch With Lucas: Underrated Eats in Charlottesville
There are 279 restaurants in Charlottesville, Virginia. Are all of them popular? Not necessarily. But does that mean that there are some restaurants that do not get the recognition they deserve? Absolutely.  This week I visited some "underrated restaurants" and tried their food so I could give them an incredible review. First I sent out a poll on Instagram. The most frequently named restaurants were La Michoacana Taqueria & Restaurant with 6% of the votes, Fabio's Pizza with 4% of the votes, Vita Nova with 5% of the votes, and lastly Monsoon with 2% of the votes.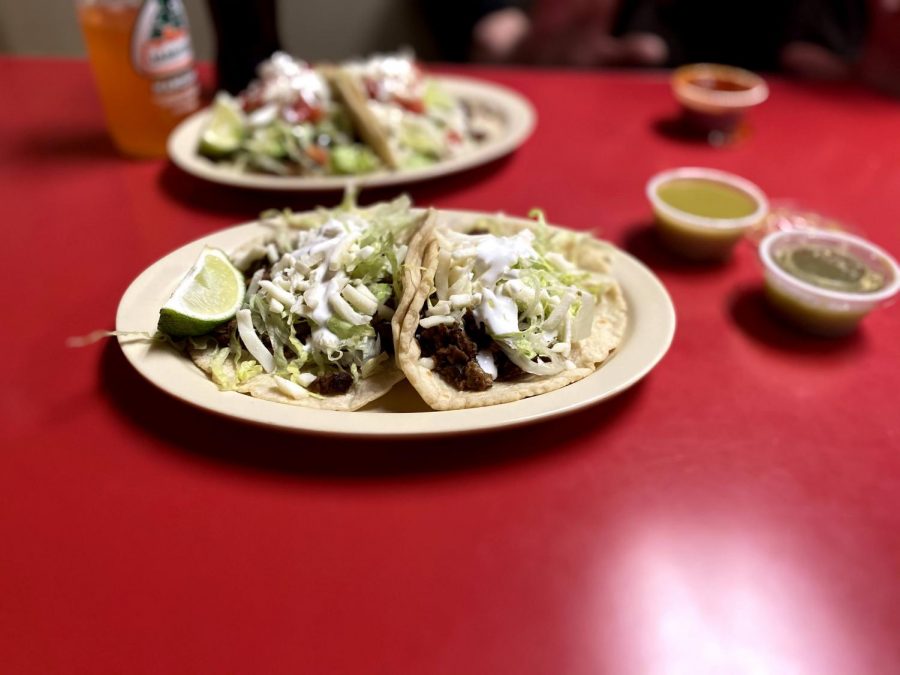 First I went to La Michocana. I ordered three Mexican-style tacos with carne asada. The presentation of the meal itself was very appealing and it came with three different hot sauce cups. In my 16 years of being on the face of this Earth I have had many tacos from many different restaurants. I'm going to say that these were definitely top 3 on my all time favorite taco list, for sure. The soft tortilla was basically perfect and the hot sauces were all really flavorful with a good amount of spice. This place has Lucas Simpson's respect. 
The second underrated restaurant that I went to try was Fabio's Pizza. It was down the road from the first restaurant so that was really nice. I had never been to Fabio's Pizza before so I didn't really know what to expect. I also did a survey last year for my "Best Slice in Charlottesville" article and Fabio's Pizza did not get a mention in the polls. First I would like to say that the curbside pickup that they do is very efficient. As for the pizza, I thought it was very good. I pay attention to the crust intensely so it's usually the first thing I notice when picking up a slice of pizza. People can call me the "crust-critic." The prices at this restaurant were also breathtaking. So good that I actually bought my friend a slice too. Life is a boomerang, whatever you give you get. 
Next I went to Vita Nova, where I have been before so I knew what to expect. The location is really nice because it is in the middle of the Downtown Mall. The staff was extremely friendly and I enjoyed interacting with them. The pizza was great but my pizza was slightly burnt.  Pretty good prices and good New York style pizza. I like the atmosphere even though COVID kind of caused the Downtown Mall to look abandoned. 
Monsoon Siam is a Thai restaurant on the corner of some road. It has a cool logo and I remember it was almost the venue of my middle school jazz band concert. I love Thai food so I was very excited to eat some food from this place. I ordered Pad Thai off the menu which is Thailand's traditional noodle dish, according to the menu. It is comprised of stir-fried thin rice noodles with crushed peanuts, bean sprouts, scallions, and egg. I ate on the patio and I enjoyed the atmosphere. The food was well seasoned and prepared. The staff was also very friendly. 
If you are looking for an underrated restaurant, you should check out one of these places for a great place to eat some spectacular food. Tell them L-money sent you.