Activities During Quarantine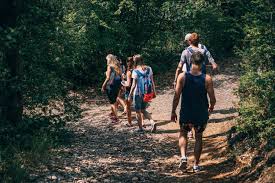 Hey Black Knights!! Covid 19 has been a weird time for everyone, especially because of quarantine. Many people including myself, were not allowed to leave their house and had to find new hobbies to get us through this isolation. When I was stuck inside for the first couple of weeks, I did what I normally do, play Xbox, and watch Youtube. Then when sports came back into play I was prepared to wait out the storm. Yet before these activities came back I was constantly bored and it was hard to find things to keep me entertained. 
After I got tired of playing 2k, Madden, and watching youtube, I was extremely bored and tired of doing the same thing every day. I started rewatching all of my favorite movies, Scarface, The Wolf of Wall Street, etc. This being said, I'm interested in finding out what other students, as well as teachers, have done during quarantine and if they found any new activities to keep them entertained.
In addition to finding new hobbies, many people have been doing some of their favorite hobbies. Dr. I has been spending time with his family. "We have really enjoyed going camping and hiking during this tough time," 
Sam Ewing, a Senior at CHS and a long time friend of mine has been doing similar activities."During quarantine, I haven't really found a new hobby, but I have gone hiking and camping with my family more, when at home I play Xbox, watch Netflix and play lacrosse with my brother.", Ewing said.
Continuing the theme, other students have been spending time outside. Sohl Park, a friend I've had since preschool said, "I haven't really found a new hobby to do during quarantine, but I stay busy by going on fishing and camping trips with my family." 
In conclusion, the students and administrator I interviewed haven't necessarily found new things to pass the time, but have enjoyed things they are used to doing that make them happy. I hope some of these activities can help you make this weird time more enjoyable, because it doesn't seem like covid is going away anytime soon.