Interview with Mike Alexander, Co-Owner of Crozet Pizza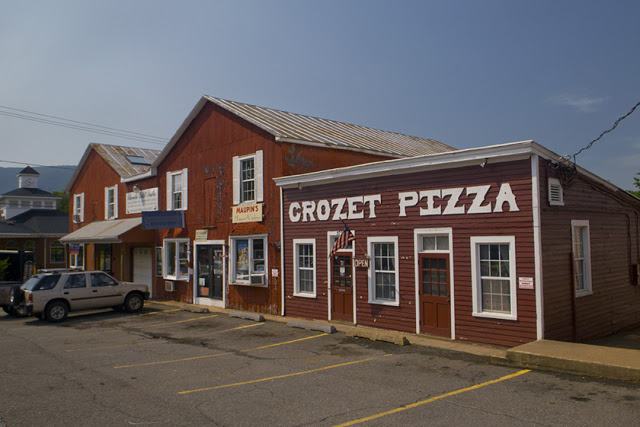 Mike Alexander is the co-owner of Crozet Pizza, alongside his wife Colleen. Mr. Alexander is my neighbor and happily agreed to be interviewed during this difficult and busy time. He hopes the public can see a new perspective on what small businesses are enduring during this time period.
-To start off can you give some backstory introduction to Crozet Pizza and how it operated before quarantine? 
"We purchased the business from my wife's parents in 2004, we operated as a full service restaurant and employed 30 staff members."
-What was your initial reaction to the lockdown put in place by Ralph Northam? 
"We were afraid, I had a previously scheduled spine fusion surgery on the day of the announcement. I woke up in the recovery room hearing the NCAA tournament and UVA were shut down. The recovery period is usually 3 months, so I was prematurely forced to come back to work."
-Can you give a rough timeline of the events regarding changes of Crozet Pizza? 
"On Monday 3/16 we went to a curbside model, even though at the time 10 people were allowed in a full service restaurant we did it for safety reasons. Having just 10 people just isn't worth it. After that we had to cut 50-60% of our staff, we kept our core team of people who had been working with us for a long period, such as managers, key staff members. The remaining 12 people were committed to working hard and ensuring safety measures at work and at home. Originally me and my wife said we would continue for two weeks then play it by ear, then after that we did another two weeks. Currently we are at six weeks and dont have any plans on shutting down."
-How have you found the transition in business to be? 
"The problem is we are barely breaking even, and me and my wife aren't paying ourselves as owners."
-What adaptations are you using as a business to continue through this time? 
"We have adapted to where we reduced our menu, and are amending it. Previously it was geared to a bar service, now we are focusing on foods that travel well. If restaurants are not adapting to this culture they are definitely not going to make it."
-Crozet Pizza is now closed on two days of the week, what was the reasoning behind this choice? 
"We were always closed on Tuesday, and we there are two reasons for us taking Mondays off. One is the stay at home order, people aren't going out everyday and are working from home. Two, it gives us as owners a two day break from our 80 hour work weeks, we can schedule more efficiently with our staff. More time to recharge and reset to maximize the time we are working. We are all working double hard right now, I've never worked harder in my life."
-Would you say this choice so far that choice has paid off, are the customers supportive of this? 
"Yes we have a loyal group of local customers in the Charlottesville and Crozet area and they are all very supportive."
-How has the absence of UVA students impacted your business further at the Biker Bar location on the Corner? 
"It feels like we are being crucified. We are relying on 75,000 people going to school and working in a 5 mile radius. That's our audience, and if you don't have that audience you might as well just close up. Around 75% of our revenue at the corner location is driven from students, faculty, and the medical system. But currently that restaurant on the corner is open and we are getting through it."
-How is this time period affecting your employees? 
"It's stressful, it's something that we would all like to not have an impact on us. One thing you have to understand with the restaurants is that margins are already so thin to start with, because it's so competitive. The winter months are the worst months of the year for this industry. Now we're going into a complete stoppage, already from a down cycle. March and April are your golden tickets, but they didn't print them this year."
-How are your employees handling the situation, are you providing any extra assistance to them? 
"We all look forward to going to work everyday, we have fun. It's the bright spot of my day going to work, a lot of people don't have that opportunity."
-How will this pandemic change how you prepare for events like this in the future? 
"It allowed us to look at our business model and see what was working and what wasn't. We're in the process of amending our menu for the better. Pizza is our main driver so we are not messing with that. I personally think people are wanting to eat healthier, so our bar menu that includes nachos, wings and sandwiches isn't happening right now. We want to give another reason for people to come in addition to pizza. We will be offering fresher and healthier meals to go which I think we will keep in place afterwards."
-Have you had contact with any other small businesses, and if so how are they doing?
"Speaking to a lot of my friends that are in the food and beverage industry, they're not coming back from this. If you get a small business loan you have a shot, but even after that it is only 8 weeks. If you look at the statistics for small mom and pop shops, they say 10% are closed right now, I think that number is way off. It's expensive to do business in Charlottesville, even if you let all your people go you have operating costs such as equipment, leases, rent, utilities, and insurance. Operating cost is the killer."
-When do you think life will return to normal? 
"Not until there is better testing or a vaccine."
-Has this situation made you think of any beneficial business changes that will stay once lockdown ends? 
"If you have a venue that is open air and outside, I think you'll be successful. People will want to migrate there because people feel better outside with fresh air rather than inside a building."
-What can the residents of Charlottesville and Crozet do to help local restaurants?
"Support local independent restaurants because the money will stay in our community. The money gets distributed to pay our employees who then spend money on local products in our community. When you buy from a corporation or chain a lot of that money gets funneled out of our community."
Mr. Alexander also predicts that in the next upcoming weeks we could see a "triple down effect." Businesses previously might have had some reserve cash that could pay March and April bills, but May bills and expenses are causing businesses to shut down. He also says the restaurant businesses that are making it right now are ones with a pretty good existing takeout model, such as pizza chains and Chinese food. The biggest take away from this interview was that small businesses greatly benefit when people shop local. The cash stays within the community and trickles down to benefit everyone.
About the Contributor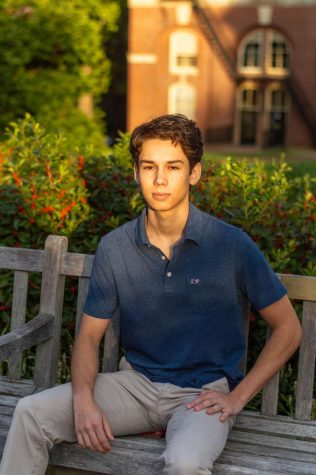 Tomas Russo, Senior Business Manager