Rise and Grind (in a jersey)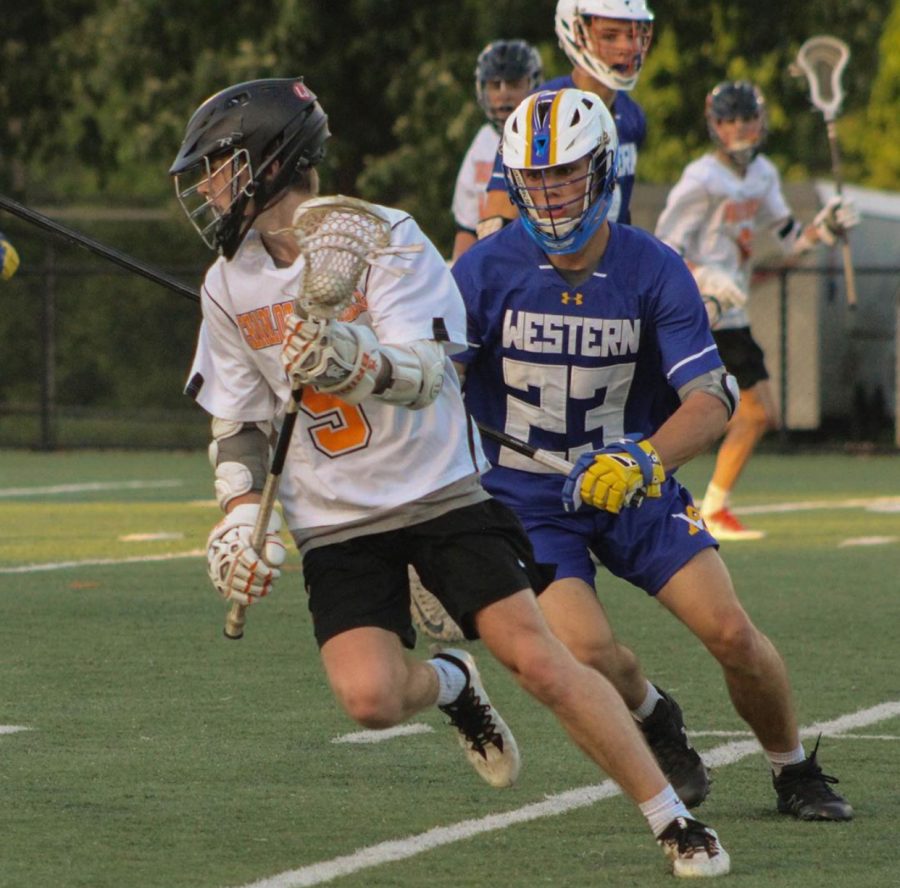 With the spring season coming right around the corner, it's once again time to start thinking about tryouts. For many students, this is an opportunity to continue their careers in soccer or baseball. There are however plenty more students who have maybe never been interested, or never had the opportunity to play an organized sport. Well, there's no time like the present to make a change. Maybe you're looking to meet new people (I met many of my best friends through the lacrosse team), to get in shape, or maybe you just want an outlet for your competitive spirit. Regardless of your reason, this could be the season that you don the black, orange, and white on the field for the Black Knights. 
Of course, many sports may appear less available because they require equipment which can become expensive quickly, but coaches and players have your back. Coach Cox, the head varsity coach of the CHS Baseball team said 
"We currently have a student from Germany… coming to baseball conditioning who has never played baseball before. He is currently borrowing a team glove and hitting with a team bat in the cage. We also have a team set of catching equipment if a player would like to catch, but doesn't have their own gear." Both the boys and girls lacrosse teams have access to equipment that has been loaned by existing players and coaches so that new players who are unable or unwilling to pay for all the equipment required to play can still experience the sport.  
Maybe you feel like taking on the competition alone, just one on one at the tennis courts. CHS alumni Lillian Morris said "(The) coach was supportive and we all got chances to play both singles and doubles. I played both most matches, and it was a good time. If someone is interested in playing… go for it! When I was there, we always wanted new people to join."
If learning the rules and techniques of a brand new sport seems daunting, track and cross country are always looking for new runners. CHS student and runner Eli Cook said "cross country is a great sport that is perfect for new people. I started cross country last year and I loved it. People should join because it is a great way to connect with people." Make 2020 your year to shine for the Charlottesville Black Knights. 
About the Writer
Walker Lloyd, Staff Writer
Brick Wall, Respect The Send