A Date to Remember: Recreating the Classics
Kyri Antholis and Stella Gunn
February 12, 2020
If you're stuck on coming up with ideas for how to create the perfect romantic date with your significant other on Valentine's Day, take some notes from some of the classic films that set the standards for romance. 
Models: Stella Gunn, Lucas Simpson
Photographer: Connor Jackson
Love Actually 
Show up outside of their house with handwritten signs professing your love for them. All the more romantic if they're already in a relationship and their significant other is inside. 
Friends
Are they the Ross to your Rachel? Spend a romantic night washing your delicates and fighting over laundry bins together. 
500 Days of Summer 
Go record shopping and bond over your tastes in music. Maybe you'll find your "song."
The Office
Recreate Jim and Pam's classic date on the roof of the Downtown Garage, complete with folding chairs and a box of pizza. 
Stranger Things
Duel each other out in retro arcade games at Charlottesville's very own Decades Arcade. Whoever loses has to buy the other Eggos. 
An Affair to Remember
Plan to meet on the top of the Empire State Building, or, more locally, the Rotunda, on the evening of Valentine's Day. 
Titanic
Float together down the Rivanna River on a raft only big enough for one. 
The Notebook
Lie in the middle of an empty road and wait for the light to turn green. Take this suggestion at your own risk, and don't hold us liable. 
Grease
Rent a convertible and go to the drive-in movie theater in Goochland. Don't forget your leather jacket and poodle skirt.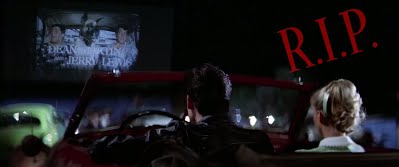 10 Things I Hate About You
Serenade them on the C.H.S. turf. If they like it, spend an epic day of paintball fighting and paddle boating. 
Dirty Dancing
Teach each other how to dance and compete in a fabulous dancing competition. if you're brave enough, or just strong enough, try this move.