Student Athlete of the Week Jamez Lynch
Tony Brozey, Staff Writer
February 5, 2020
Jamez Lynch, an 11th grader at Charlottesville High School, is a superior student-athlete. Jamez is a four-sport athlete superstar and an AP student only taking the most rigorous courses available at CHS. Jamez is playing football, indoor track, and in the springtime, he will be playing both lacrosse and outdoor track.  Jamez was a superstar wideout and cornerback this fall on the varsity football team. He started every game and became a force to be reckoned with. Jamez will also be playing lacrosse as a midfielder and is predicted to dominate the field in the spring. The most impressive part of Jamez's sport's career is his track career, last year he was ranked 2nd in the region and placed 9th in states for the triple jump event. This year Jamez is currently ranked 4th in the state for the triple jump event for indoor track.
As impressive Jamez Lynch is on the track, he is just as impressive in school as well. Jamez has a full school schedule every day that includes hours of homework after his practices. Jamez's classes are DE engineering 4, AP Lang, ap environmental science, application development, ap world history, algebra 3 trig, photography 1, and economics & personal finance. Jamez handles all of his classes and academic efforts that culminates to an impressive combined 3.1 GPA. 
Jamez is also very much a part of a laundry list of great programs. These programs are Youth Council which, he has been a member of since the 8th grade. The Youth Alcohol and Drug Prevention Project is also known as YADDAP, which he helped raise a $125 grant for the school through this program. Jamez is also a proud member of the National Honor Society and has just started to bring his talents to the BACON program at school. Jamez has received a certificate of excellence from engineering and is apart of Y Street.  A fun fact is that Jamez was a player on the JV basketball team in 9th and 10th grade.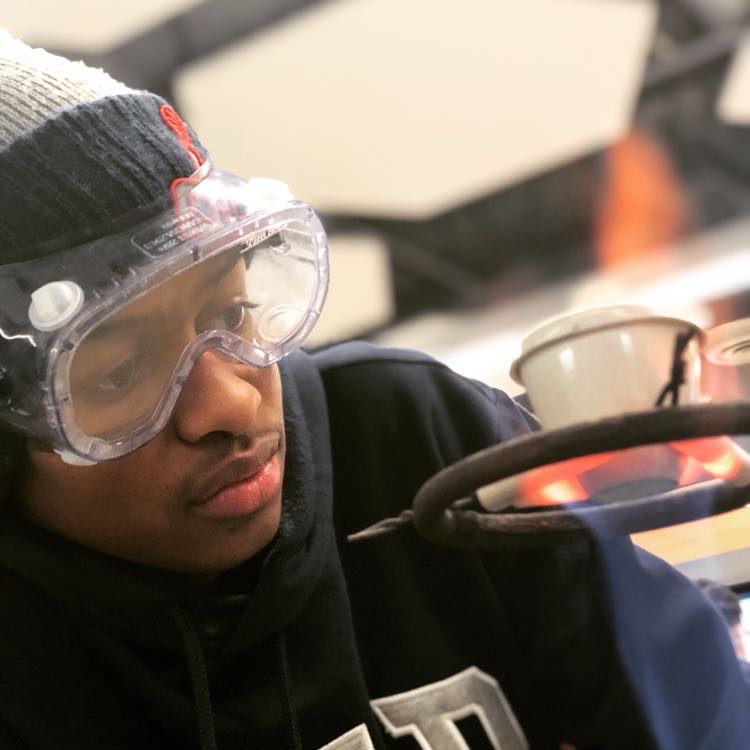 Jamez's teammates love him, Nico Pedersen, an 11th grader at CHS, says that "Jamez Lynch has multiple events at track meets each week and is still a dedicated and strong runner in both the 4×200 and 4×400 relays. He also always shows up for the team."  Jamez's fellow classmates also see his hard work and dedication to his academic work and admire it. Jamez's AP Environmental Science peer, Elijah Evans, a 12th grader, says that "Jamez is a studious young man with a great work ethic." Another one of Jamez's classmates, Ellie Edetert, a 12th grader, says "Jamez always makes me laugh and wants people to feel comfortable in class." Lara Hendrix, an 11th grader, says "Jamez was my Powerpuff coach and he was really good."