Get to Know the People who are the Backbone of CHS
When you think about the adults that work at Charlottesville High School you usually think of the teachers that work here, but nobody ever thinks about the rest of the CHS staff. Here is what you didn't know about the non-teachers here that work behind the scenes of this school.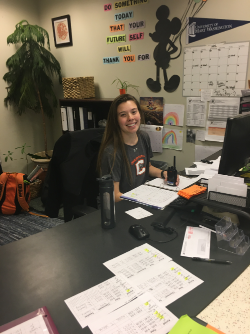 Jessica Genovese is the Main Office Secretary at CHS, on top of her job of being a Secretary here she also acts as a substitute fill in for many teachers at this school. Jessica always knew she wanted to work around young people growing up and earned her graduate degree in athletic training at George Mason University. Jessica grew up in northern Virginia and is married and with no children yet. Her favorite sports team is the Minnesota Viking and her favorite color is sky blue. "I love my Minnesota Vikings"!
Charlie Spradlin is the Librarian at this school and has been working here for over 18 years. Before his job at Charlottesville Charlie worked as an infantry soldier and a drill sergeant for the U.S. Army. Charlie is local who was born and raised here in Charlottesville, Virginia.  Charlie never wanted to work in a high school or a learning environment growing up. Charlie is happily married with two young kids. His favorite color is green and his favorite football team is the Washington Redskins.  "I like the Washington Redskins but it's hard being fan nowadays".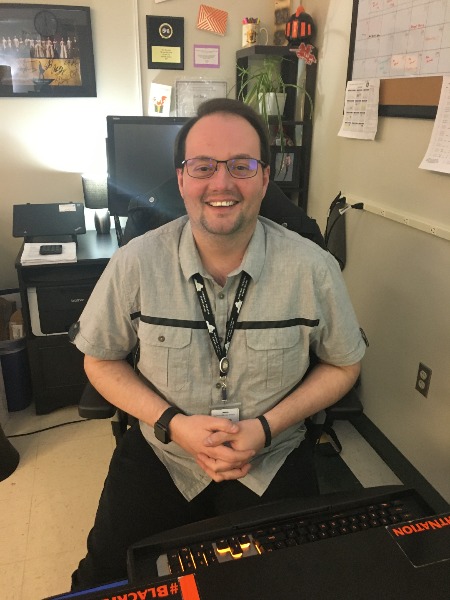 Rod Durrer works as the Tech Support Specialist here at Charlottesville High School. Before his job at CHS Rod worked as a teacher assistant at Walker Middle School. Rod Durrer is another Charlottesville local born and raised. Rod has been wanting to work around education or some kind of high school job since the sixth grade. Rod is a newly married man with unfortunately no kids yet. Rod's favorite color is black and his favorite football team is the San Franciso 49ers. "I love helping students out"!
About the Contributor
Tony Brozey, Staff Writer
Ex Pro Skateboarder

I shred the Gnar yall

#SkatersforLife