October Movie Preview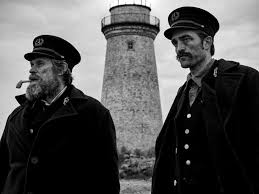 With the rise of streaming platforms and lack of creativity from many major Hollywood studios changing the way people watch and consume films, it can be easy to be skeptical about going out to the movies. Why pay about $13 and leave the comfort of your own home when you can rent a classic from the 1970s with the press of a button or watch 2018's most critically acclaimed movie on your laptop on Netflix (Roma, for those who are wondering)? But dig a little deeper, and you'll find a plethora of films to look forward to over the next coming months, most of them in a theater near you. Here are the most promising ones opening in October.
Joker:
Todd Philips, best known for raunchy comedies such as Old School and The Hangover, directs this origin story for the Joker, one of the most famous adversaries in comic book history. While Philips' track record isn't exactly inspiring and reviews have been mixed, this hard-R comic-book thriller promises to inject some sort of vision into the increasingly generic big-budget film landscape. Plus, who wouldn't want to see Phoenix play this character? (Take this writer's advice and check out The Master, Her, The Immigrant, and You Were Never Really Here, all excellent films with superb Phoenix performances). Joker comes out in wide release on October 4.
Pain and Glory:
The newest film by acclaimed Spanish director Pedro Almodovar stars Antonio Banderas as a film director in decline, and garnered positive reviews upon its premiere at the Cannes Film Festival in May. It's been described as "moving," and should be worthwhile for those moviegoers looking for something pleasant and restrained. Pain and Glory opens in limited release on October 4.
Parasite:
One of my most anticipated films of the rest of the year, this darkly comic thriller from South Korean master director Joon-ho Bong has garnered rave reviews since its premiere at the Cannes Film Festival, where it won the top prize, and has been described as "ingenious" by critics. I can't wait to see what all the hype is about when I get a chance to lay my eyes on it. Parasite hits theaters in limited release October 11.
The Lighthouse:
This new horror film, starring the excellent Robert Pattinson and Willem Dafoe (roughly two years after his career-best work in The Florida Project), is the sophomore feature from director Robert Eggers, the man behind the critically acclaimed and very good The Witch (certainly worth checking out, if you can withstand the intensity). Receiving very good reviews upon its premiere at the Cannes Film Festival (anybody sense a pattern here?), the film promises to be something unique and, if nothing else, should find Pattinson and Dafoe in fine form. The Lighthouse opens in limited release on October 18.
Frankie:
This "pleasant" and "unremarkable" film could be a nice palate-cleanser for those seeking a light and adult-oriented diversion from most of the more typical heavy-hitters of the fall. Boasting a talented cast starring Isabelle Huppert, Brendan Gleeson, and Marisa Tomei, and directed by Ira Sachs, Frankie doesn't appear to be a must-see, but will also likely be quite worthwhile. It hits theaters in limited release on October 25.
About the Writer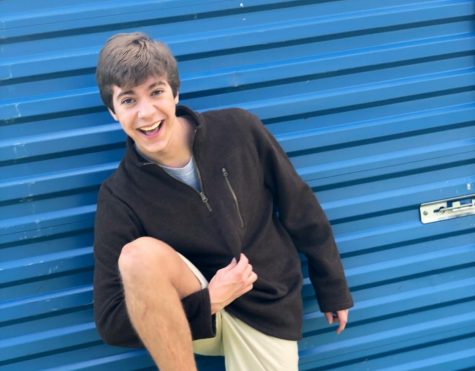 Charles Burns, Co-Editor-in-Chief