In-N-Outs at C.H.S.
In: UVA Football Games
Out: CHS Football Games
CHS has hit a rut right as UVA has gotten hot, unfortunate for the few Hokie fans at CHS. (This is not discouraging attending CHS athletic events.)
In: Popeyes
Out: The Rest of the Chicken Strip
(Disclaimer: Chick-Fil-A is not technically in the Chicken strip 😉 )
Why: The introduction of the chicken sandwich is huge for Popeyes, KFC's sandwich doesn't compare, and does Cane's even have a viable chicken sandwich? I'll consult with Lucas. 
In: Having Healthy Lungs
Out: Vaping
Why: If you're still vaping, you suck! (pun intended)
In: KTR 
Out: Daily Progress
Why? See for yourself!
Website: chsktr.com
Instagram: @chsktr
Girls Shoes:
In: Air Max 90s
Out: Fila Dinostompers
Why: Fairly obvious. Air Max: Classic shoe coming back in style. Dinostompers: These chunky shoes are better left in the past.
Boys Shoes:
In: Air Max 90-95-97
Out: New Balance 990s and 574s
Why: $175 is very pricey for the new 990V5 which are probably a step down from the V3. 
In: YNW Bslime
Out: YNW Melly
Why: Melly's younger brother, a 12-year-old who has bars. Who doesn't love that? Plus Melly killed people so…
In: KTR Website
Out: KTR Printed Issues
Why: 1) Reading off paper is obsolete. 2) Better for the environment. 
In: Isaiah Washington
Out: Sabias Folley
Why: Sabias graduated last year so it's time for a new workhorse to lead the team, Isaiah Washington seems to be that guy with his similar play-style to Folley. 
In: iPhone Dark Mode
Out: iPhone Light Mode 
Why: With the release of iOS 13, iPhone users are able to switch to dark mode which is a great upgrade. Sorry Android users. 
Out: NBA2k20
Back in: NBA2k19
Why: Everyone was excited for the newest 2k game, but most people ended up returning it due to its flaws in mechanics and controls which left the disappointed gamers returning to the much better 2k19.
Out: Fortnite
In: Having good grades, a social life, and free time.
Why: Many people fell into the hole that was Fortnite last year but due to bad updates and boredom of the game, this trend has passed, leaving everyone with more much needed time to do important things.  
About the Writer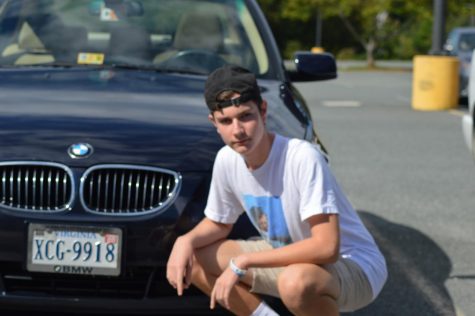 Cap Henneman, Sports Editor
"I stay with bills like Hillary."