Let's Get Cuffed: Cuffing Season Hits C.H.S.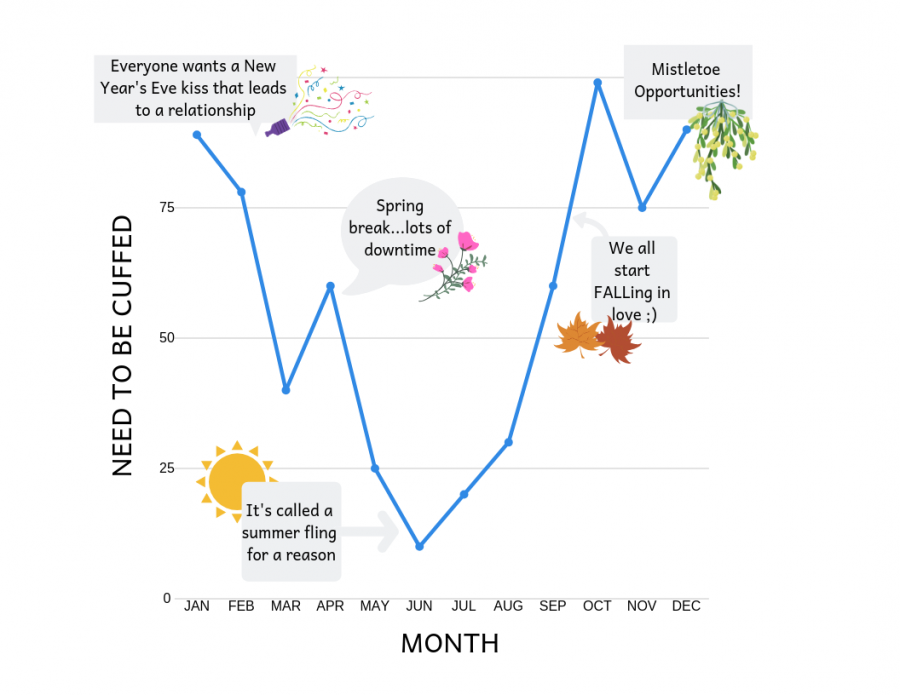 Cuffing season; a term coined by urban dictionary as "the cold weather of fall and winter causes singles to become lonely and search to be 'cuffed' or tied up in a relationship." The bitter cold of winter encourages us to gather the guts and pursue someone we want to share all those cute winter activities with (ice skating, snowball fights, hot chocolate and chill, cuddling, etc.) And by the looks of the hallways at CHS, the heat isn't the only thing making the building cozier: it's love. The staff at KTR has interviewed a few couples who have said, 'tis the season.
Elodie Price and Tony Brozey:
When did this relationship start?
E: December 11. That was official. Unofficially was before that.
T: Umm a month ago.
Do you know what "Cuffing Season" is?
E: It's when people start dating…right?
T: Isn't it like a football draft? I don't know I saw a meme about it. I don't know much about it.
Why choose to date now?
E: Because we hung out so much so it was like we were already dating. The fall breaks made it easier to hang out though.
T: Because she's attractive, super smart, a mega athlete and I like her smile. I would've dated her anytime though time didn't affect it.
Favorite winter activity to do together?
E: hiking or having bonfires with friends.
T: Cuddle 🙂
Chris May and Emily Webber:
When did this relationship start?
C: November 23, 2017
E:  November 23, 2017
Do you know what "Cuffing Season" is?
C: Yeah it's like when you try to get with someone during the winter months to stay warm or something haha.
E: Yes, it's when you date someone for the holidays so you have a date and someone to give you a gift.
Why did you choose to date during this time? Did time affect it?
C: We started talking last November and I eventually asked her to a movie. After that, I guess we Eust realized how much we liked each other and it's been great ever since.
E: [Time didn't affect it.] We had been talking for a few months and decided to go on a few dates.
Favorite winter activity to do together?
C: probably watching Netflix and eating pizza all night.
E: laying in bed [watching] Netflix.
This season is powerful, yet fleeting. If you want to be apart of the "Cuffing Season" cult, you have to time it right. Below is a graph so you can see Eust how long Cuffing Season is here to stay:
Are you skeptical? Do you think Cuffing Season is just some made up phenomenon? Well, according to a recent survey taken in CHS, 68% of the responses claimed to want to be in a relationship more in the winter than other seasons. The implications of the season may be selfish, but they encourage us to search for a relationship. So whether you've been yearning for a certain someone, you just randomly fall under the mistletoe, or you're perfectly fine flying solo, no one can deny that Cuffing Season is upon us. 
About the Writer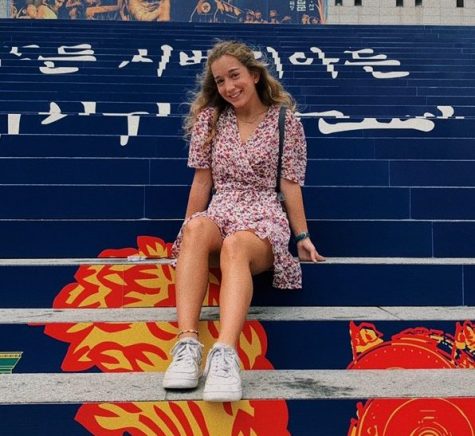 Autumn Hiller, Editor-in-Chief
The better editor-in-chief ;)