Winter Sports Preview
Wrestling
Key Losses: Isaac Kenner, San Subba, Chynna Stewart
Key Returns: Aiden Lewandowski, Nima Tamang, David Teosol-Paz, Eli Evans
Key Additions: Ben Yates, Vernel Broome, Andrew Wiles, Javion Vest
For the first time in years, the wrestling squad will have a full roster for the 2018-19 season. According to Coach Wilkerson, "the work ethic, intensity, and skill in our wrestling room is refreshing and hasn't been seen on Melbourne Road for some time". He is expecting big things for the team this season, and hopes the influx of young talent will only help the program grow in the coming years.
Swimming
Key Losses: Zoe Weatherford, Elizabeth Bambury
Coach Hackworth on Key Returns and Additions: "All of our returns are valuable to me for the same reasons. Ultimately, when it comes to returns and additions, everyone brings something invaluable to the team. For those top swimmers I know that their times will speak for them. Because of our size last year, everyone that joins is a key addition. Everyone brings something different. We have some new swimmers that are incredibly fast and have a shot at a state time this year, other swimmers bring an intensity to practice that is pushing the rest of the team, and still others bring a great attitude that insists that they can tackle any set I throw at them."
The swimming team's main goal this year is simply to compete, against both other teams and themselves. They have many tough competitions lined up for this season, and they'll need strong leadership and lots of drive to achieve their goals this season.
Indoor Cheer
Key Losses: none
Key Returns: Sanora Durden-Williams, Ashley Barbour, Zatrel Farmer, Darriuss Harris
Key Additions: Keshawna Nelson
The indoor cheer team will do their best to promote school spirit and send positive vibes to the student section and the teams this year. They are suffering from the loss of one of their stars, Nayante Carter (11), to a concussion, but they hope to come back as strong as ever.
Boys' Basketball
Key Losses: Sam Neale, Immanuel Wells
Key Returns: Nick Motley, Jake Bowling, Isaiah Washington, Jibron Barnett
Key Additions: Quincy Edwards, Tayveyon Brown, Zymir Faulkner, Taevione Jackson
Following a subpar season, the boys basketball team hopes to win the Jefferson District and make their way to states for the first time since 2009. In four of the last five seasons, the Knights have lost one game short of states, and hope to finally make it this year.
Girls' Basketball
Key Losses: Kajesha Taylor
Key Returns: Kaniyah Key, Tati Allen-Taylor, Camiyah Brown, Lakasia Calloway, Carmella Jackson, Taylor Ward, T.C. Younger, Kasey Lamb, Jess Antwi
Key Additions: Andrea Leftkowitz, Ania Cafferillo, Emoni Brock
With one of the deepest teams they've had in the last decade, the girls basketball team could have a special season if they push each other in practice and compete every day. They hope to play fast, aggressive basketball that will get our fans excited and make them a real threat.
Indoor Track
Key Losses: Anna Lou Bernstein, Matt Haworth, Mitchell Temple, Kennedy Wardlow
Key Returns: Susannah Birle, Isaac Vik, Joe von Storch, Niko Pederson
Key Additions: Kristina Abraham, Miles Kershner, Jude Fairchild, Eliza Schock
The indoor track team hopes to finish top three in the district this year.
About the Writer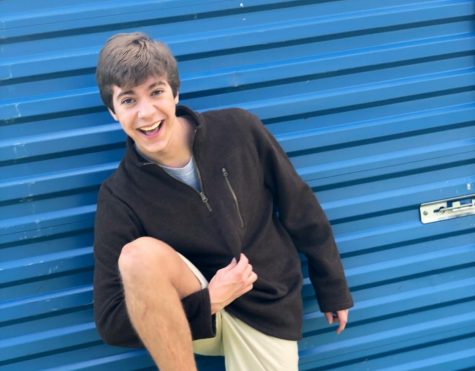 Charles Burns, Co-Editor-in-Chief