Fall Sports Preview
Liam Echols, Staff Writer
October 29, 2018
Hang on for a minute...we're trying to find some more stories you might like.
Our teams have been preparing for months, but when the calendar officially hit August 22, a new, exciting fall sports season has officially begun. Teams are looking to capitalize on the success found last year, and work out the faults that may have held them back in the past.   
Football
Key Returns: Sabias Folley, Daimon Washington, Marcus Targonski, Joe Von Storch, Isaiah Washington
Key Additions: Wyatt Collier, Shaun Barbour, Ben Yates, Lamont Bullard
Injury has plagued the Knight's roster for the first half of the season, but that isn't shattering the confidence of the team. "We always have low numbers, it's not like we haven't experienced this type of stuff before. We find a way to manage and get through it," says quarterback Daimon Washington. "Our main strength is our heart, we're all about trying to help out the team in anyway we can." With a tough opening half to the season, the Black Knights are looking to bounce back stronger than ever down the stretch. Coach Eric Sherry is confident that this squad has the physical and mental ability to make a run for the playoffs.
Field Hockey
Key Returns: Maya Block, Ashlyn Cherrix, Kit Tremaglio, Lena Keesecker, Alex Ferguson
Key Additions: Julia Smith, Lily Kate Sweeney, Olivia Weatherford
This year, the field hockey team is looking to dominate on both sides of the field. With many seniors departing this year, Coach Lindsay Clark is convinced that this year will be a great opportunity for significant improvement throughout the year. "We lost a lot of seniors, it's a new change for the beginners coming in this year," says Ashlyn Cherrix.  The team is looking to establish individual confidence while continuing their unselfish play.
Golf
Key Returns: Rob Walker, Hunter Randle
Key Additions: James Brown, Thomas Berry, Hannah Laufer
With senior AJ Stouffer heading off to Bridgewater to continue his golf career, the team has lost arguably the best golfer in the history of the school. The team's only two returning players, senior Hunter Randle and junior Rob Walker are looking to lead their roster of first-year players towards a fun, beneficial season. With all of these newcomers, Coach O'Grady knows that this year's development is essential towards the future of the program. "We're just looking to improve every day and hopefully build a great team in the future," says Coach O'Grady.
Volleyball
Key Returns: Abby Faust, Kaitlyn Lehnert, Katherine Wells, Ellie Detert, Ava Strock
Key Additions: Bethany Bazemore, Hannah Bair, Izzy Warren, Claire Munro, Lauren Santen, Inez Goering
The volleyball team is focusing this season on creating a new culture in the program. In previous years, Varsity Volleyball has not only had to battle their opponents, but instability and internal drama as well. "It's hard work to change the culture of an organization, and a sports team is no different," says Coach Calie Garrett,  "but I think the work we are doing is paying off already and will continue to pay off in the years to come."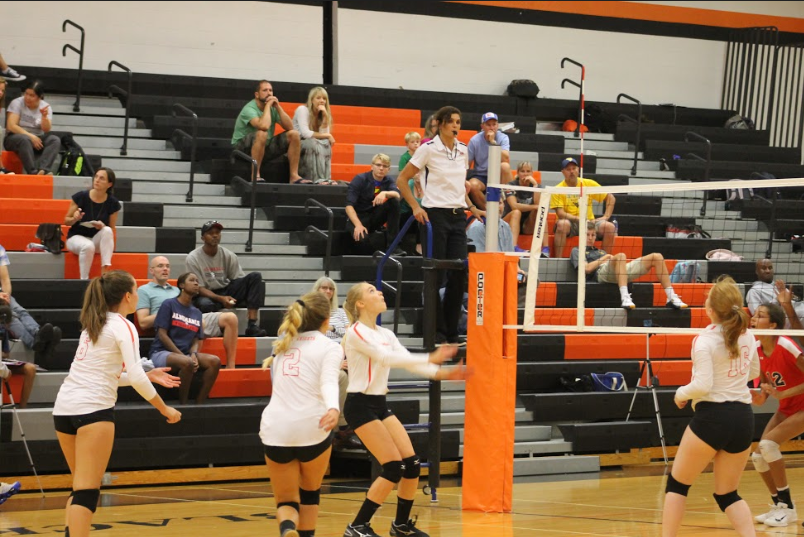 Cross Country
Key Returns: Lily Wielar, Kika van der Pluijm, Charlotte Bloor, Isaac Vik, Rowan Barnes, Reese McKee, Autumn Hiller
Key Additions: Caroline Jaffe, Eli Cooke, Eddie Tennant
Isaac Vik has become a staple of Charlottesville High School Cross Country over the years, and is hoping his hard work will pay off with an invitation to States. Our runners this year know that there's a lot more than running from point A to point B when running a good race. There's a lot of strategy that the Black Knights are trying to master and take advantage of. "Determination and support really define our team this year, my teammates create a very positive atmosphere that you want to push yourself in and improve." says junior runner Elodie Price. "Everybody's just trying to stay focused and prevent shin splints."