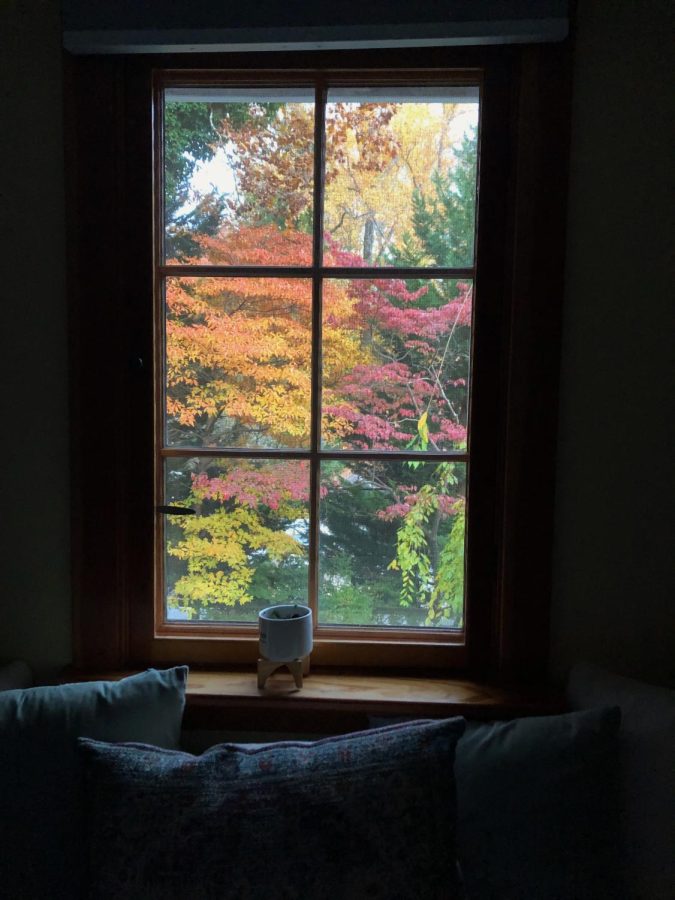 Crisp, wind flows through the trees. The leaves rustling. The sweet and spicy smell of pumpkin and chai elicit the comforting feeling of Fall. These sounds and smells accompany the changing of the leaves, marking the start of the end of Summer, and the beginning of a new season. But when does this time of year actually start? The Autumnal Equinox, or the first day of Fall, is on the 22nd of September. (At 3:21 pm EDT to be exact). In contrast, meteorological fall starts on the first of September. But throughout the whole month and quite a bit of August, many companies and corporations have already started putting out fall themed items and decorations. 
This year, Starbucks announced that they would be releasing their 2022 Fall menu items on August 30th. Along with some of their most popular items, like the Pumpkin Spice Latte, they also added new apple-flavored drinks and treats to their seasonal menu. Other than Starbucks, other big companies like Target stock their shelves with Halloween items in late July and early August, two months before the holiday. From that the question arises, "when does 'Fall' start?" 
A few CHS students gave their opinions about when they feel the beginning of Fall is in an anonymous survey. In regards to when the students felt like they started getting into the Fall spirit, a few said sometime in September, while others specifically said October first. In addition, almost all of them agreed that companies start releasing fall products too early. Although, when companies start releasing seasonal products it is not in our control (it's for money-making purposes), it can facilitate our gear switch into the next season. 
A CHS sophomore, Marin Pohl, whose favorite season is Fall, expressed her strong opinions on the topic to me when I interviewed her.  Many things like seasonal drinks, pumpkins, and Halloween really get her into the spirit of Fall, which are many things that companies start releasing before Fall actually even starts. So it seems that even though we may not want summer to end as soon as it does, new items being released that remind us of a new season, are what drive our change from the Summer to Fall spirit. Despite that fact, Marin also associates the season with the changing of both the leaves and the weather, which changes from year to year, which changes when we personally will feel that Fall starts each year.