CHS Key Club: What's in Store This Holiday Season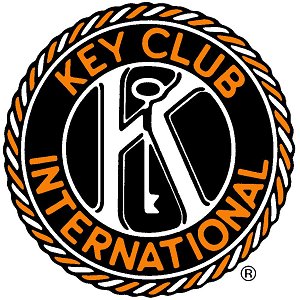 The holiday season is approaching us quickly and it's sparking many conversations about how we can give back to our community this year. CHS Key Club is already working hard to brainstorm ways we can give back to those in need this year, and here's what we have in store. As a member of the Key Club, I'm excited about all the holiday projects we're planning. Our most upcoming idea is to donate clothing and food to the hospitality house by UVA. The hospitality house is associated with UVA hospital where families who are from out of town and have a sick loved one in the hospital can stay. I had the honor to interview Emily Lyster- a nurse at UVA who gave me more information about the hospitality house. 
"The house is located on 14th street near the corner. It offers an affordable option for families staying long-term in Charlottesville because of a loved one in the hospital." Lyster told me "Even for people who aren't staying there it offers a place for folks to shower or do laundry even if they aren't staying in the house. It just offers a helpful source of support for people who find themselves in Charlottesville because they have a sick family member." After Ms. Lyster explained to me what the hospitality house was I asked what can CHS donate to the hospitality to help them out this year. "Mary Jackson who is the director of the house is the best source of information for that question, but one thing that the house offers is a kitchen and food for those who are staying there and those who are there during the day, so I would suggest helping out through canned foods and other things that guests staying there might need." At the end of the interview, I thanked Ms. Lyster for her time and if she wanted to add anything else about the house. She suggested that with the holiday season coming up we donate activities along with blankets and food. Like gingerbread decorating and puzzles. Just something to take the families' minds off their troubles for a little while. 
 On Monday, November 15, Mary Jackson emailed me information about getting involved with the hospitality house. "Thank you for contacting UVA Hospitality House. We have had so many changes since COVID19. Unfortunately, these changes have affected our patients and family members. We are no longer providing food to our guests. Hospitality House has limited storage areas so we do not store or provide clothing. Our linen is provided by the hospital and is shipped to Richmond daily for laundry services, this includes blankets. When the pandemic started we had to dispose of all our magazines, puzzles, and board games because of the limited ability to disinfect them properly. It has been a very different time for all of us. It is so heartwarming that you have reached out to help our patients and families during difficult times.
I have included a list of items we currently offer to our guests. Please feel free to call or stop by for a tour of our facility." 
The List:
Coffee pods

Individual creamer and sugar packets 

Paper cups

Individual snacks (chips, cookies, pudding, fruit cups, etc…)

Bottled water

Individual candy

Individual bottles of hand sanitizer

Plastic spoons, forks, and paper plates
I met with Dr. I on Wednesday to talk about setting up donation centers around CHS to collect items for the hospitality house, and he gave us the okay. On Monday, November 22, the Key Club will work on creating donation bins that will be set up around the school to collect donations like the ones listed above. Any students interested in joining Key Club can come to the meeting on Monday, November 22, in Ms. Hodges's room in C222.