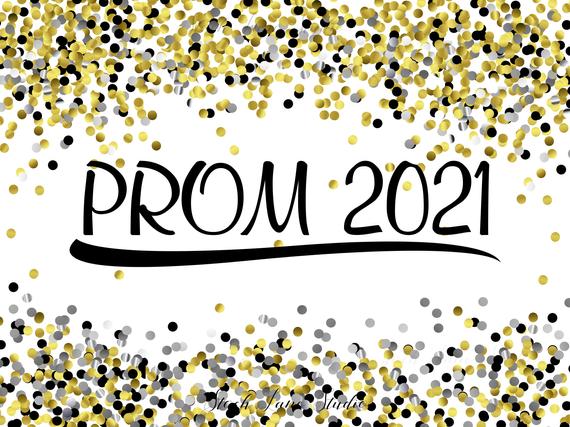 Have you come up with ideas about prom yet???
Updating on the last article about prom. Unfortunately in the last article both The  Administration and the principal of Charlottesville High School Dr. Eric Irizarry couldn't provide a 100% clear plan for the 2021 prom.  However, we are welcoming and looking forward to hearing and seeing what other schools are doing as well as if any students have any ideas.
Homewood-Flossmoor High School in Illinois had their 2020 prom virtual for all their seniors instead of delaying or postponing it. Everyone enjoyed their prom night and tweeted their picture or video of themselves. Not only that but, one of their broadcasting teachers was on the radio station to act as DJ to bring everyone together. I think that would be a good idea, however, it will not be the same as in person prom.
Johnston County high school in North Carolina is going to have its prom this year, as long as it's outdoor and follows COVID-19 safety rules. They are going to have 100% "SENIORS ONLY" students at a time, not including the chaperons and it should not be no longer than 10 pm. I think that was a genuinely good idea, especially that they are only doing it for only seniors. That way they are limiting a large number of people and it will be outside, not in a closed space. C.H.S. could divide prom into three different nights, and have about 100 seniors on each night.
In Seminole County High School, this year they are doing the prom in person as well. Unfortunately, masks and social-distancing would not include dancing. That would be so sad because one of the best moments at prom is dancing with friends.
One other idea that 2020 seniors came up with was: to gather in a small group, with their best friends and have a picnic outside and post their pictures on social media, and tag their schools. Which doesn't seem like a bad idea!
For 2021 highschool around Charlottesville did not come up with a plan yet. Albemarle and Monticello high school are still planning and they stated that unfortunately,  it may not take place at all this year. Monticello principal Mr. Ricky Vrhovac said, " We did not have prom last year for the class of 2020 and may not have it for this year class of 2021 since the vaccine won't be available for all interested parties by the time of prom and graduation." He also stated that "Each year there are around 350-400 students attending, which might be hard for all of them to gather".
We have interviewed a high school senior student, Nicka Mohamed Aman to see what she is thinking about prom this year. She responded, " I missed all my senior year, and I would love to be with friends in prom, I think online prom will not be fun at all." She also said, " having only seniors outside and following the safety guides will provide us with good memories of high school". 
  Taking everything into account, prom is one of the most memorable moments for any student. COVID19 affected it, but I believe students should at least have something in replacement. Seniors this year missed their whole year being in school, and having in person prom is something I believe they deserve. I understand that it is a high risk, but with masks, social-distancing, and other health guidelines it's something that can be possible.
We are looking forward to hearing more from students any small or big ideas that you may have can help… so please contact KTR staff or any admins in school about your ideas. We can't wait to hear what creative ideas our seniors are going to come up with.